Lecture series at specialist events
Outstanding speakers provide information on specialist topics with a great response far beyond our borders. Especially the dialogues with those responsible in business, science and authorities lead to impulses and new perspectives. Participants are selected based on the respective topic.
Lecture series take place at different venues
Specialist events have attractive current topics such as health, work, communication, innovations, new technologies and the environment.
Please send us your contact details, institution, industry and area of interest in order to invite you to the next suitable event.
Topics of our specialist events:
European health forum in the metropolitan region of Nuremberg: do healthy – work healthy

_____________________________________________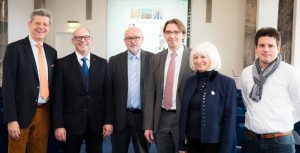 Specialist event on the topics of industrial videos and Bitcoin
(v.l.) Peter Hache Präsident Marketingclub, Paul Söhnlein BVMW,  Norbert Gunkler Stratolution, Jacek Sobczyk ING, Ulrike Trapp Trapp Networks, Sven Sonntag Sonntag Film
_____________________________________________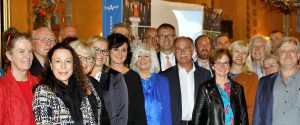 Specialist event on the topics of finance and innovation
_____________________________________________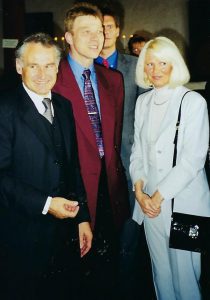 Specialist event on the topics of innovative medium-sized companies